RocketCamp: Gran Fondo Hincapie -Greenville
RocketCamp | October 19-22, 2023 | Cleveland, SC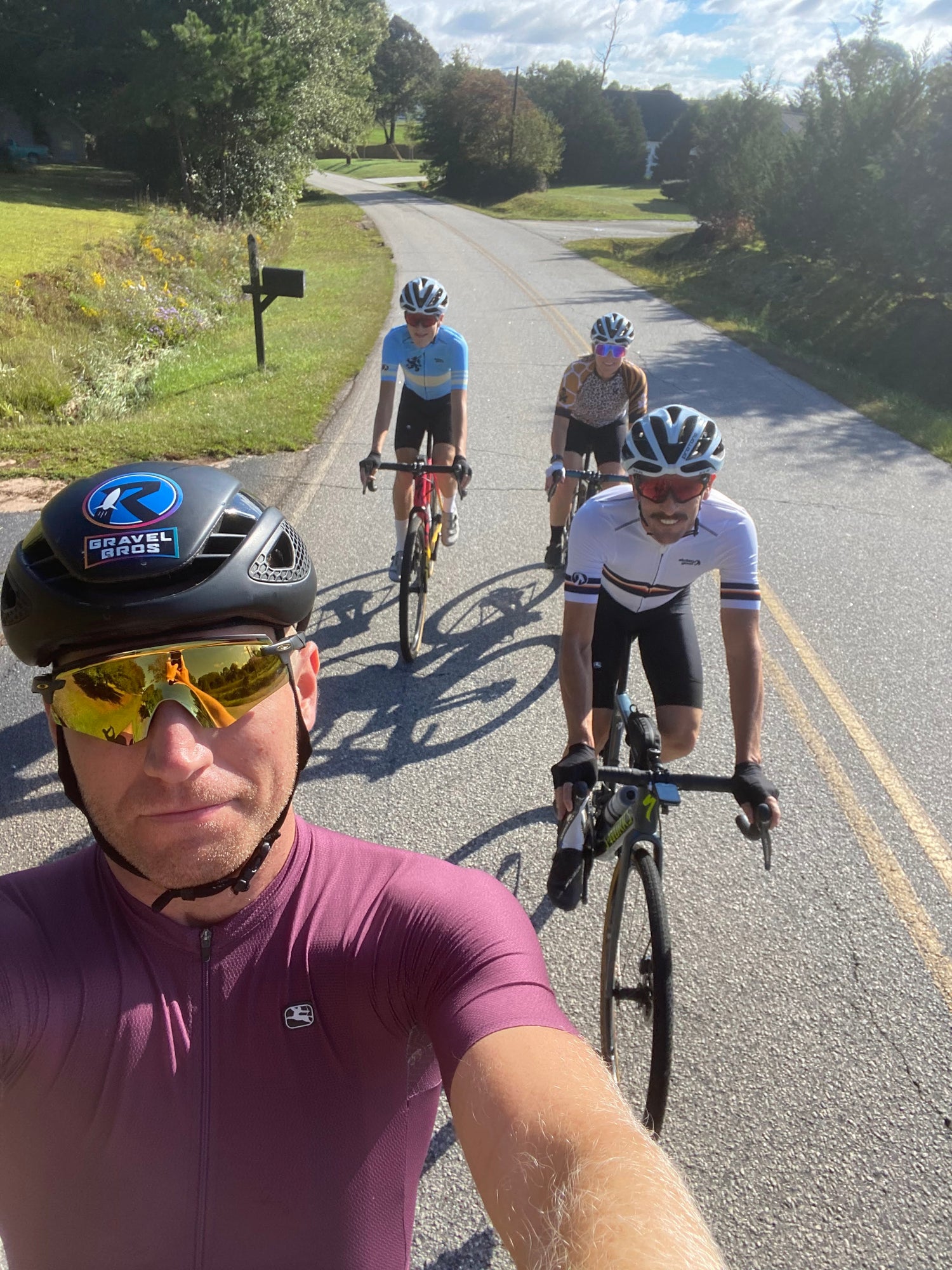 The Details
- All inclusive 4-day/3-night cycling camp
- 5 to 1 rider-coach ratio
- Professional chef preparing gourmet meals (breakfast, lunch, dinner)
- Skills + nutrition coaching on and off the bike 
- Ride the Gran Fondo Hincapie with Rocket Revolution Coaches (Fondo entry included!)
- RocketCamp Itinerary upon booking and finalization.
Private room with queen bed:
Double Occupancy: $2,500 
Single bed with shared bathroom: $1,500  
Register!
What to Expect
A RocketCamp is more intimate than a Tour-style camp. Campers arrive Thursday to the house and are greeted by coaches and given a fruit smoothie.  Rocket Revolution Coaches bring in campers' luggage and show them to their room.  Bikes are given to mechanic with any tune-up requests.  Campers have an hour or so to get ready for the first ride, usually around 3:00pm.  The ride is pretty easy and the group is kept together and coaches are on the ride for any questions (everyone has radios and we stop and chat periodically).
When we get back campers have time to get cleaned up, then we have info/q&a sessions ranging anywhere from nutrition to clothing to stretching, cross-training (based on emails received leading up to camp)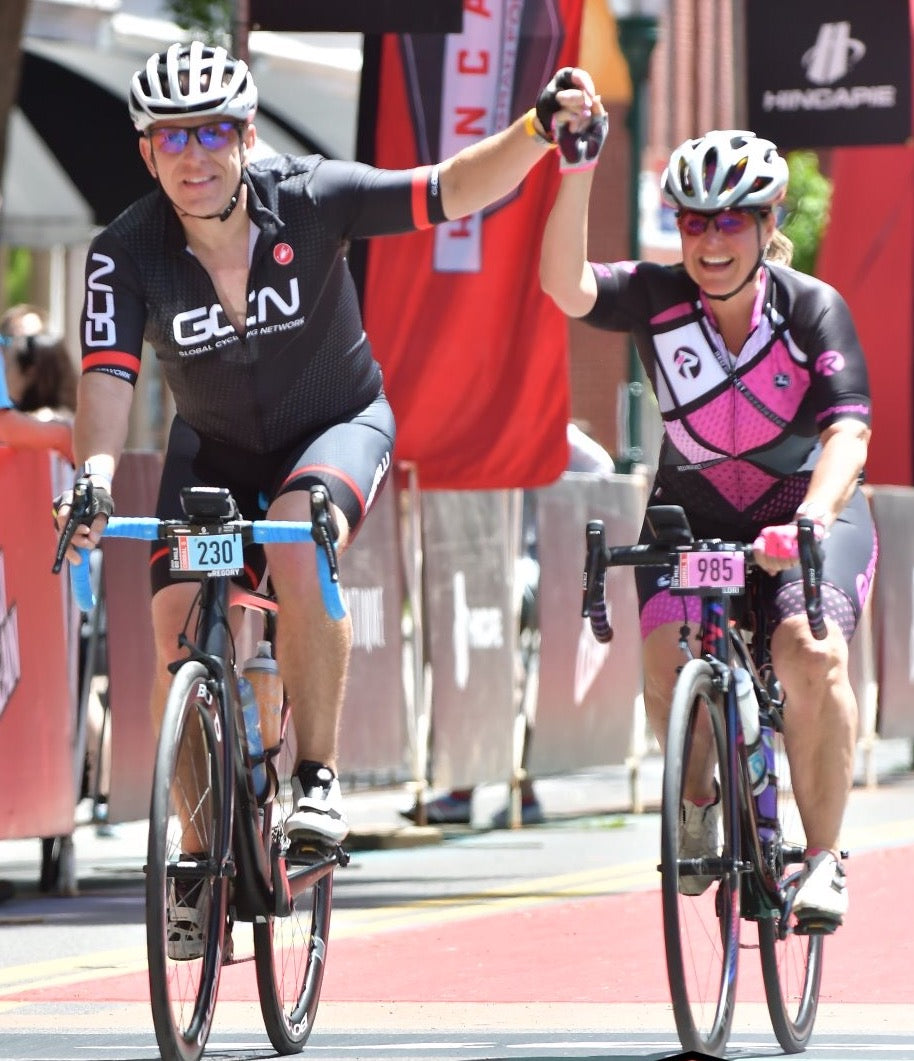 Experience
After our education session we have dinner prepared by Chef Alex.  Alex is a former professional cyclist who is now a registered dietician and currently working in a gatorade fellowship for northwestern university.  Dinner is served buffet style but Alex is happy to plate food per request (ben always steals alex's plate, they are gorgous). After dinner we chill, optional wine/drinks by the fireplace etc. 
The next morning we have yoga before breakfast, then 10am skills ride, then lunch/hang out, another bike ride, dinner, info session and bed.  Usually there is an event on Saturday and have a semi-formal party Saturday night at the house.
The campers get an itinerary about a week before camp.  If we do go to an event, we provide transportation to/from.  Also if people are flying into camps they are welcome to ship their bikes early.
About the Gran Fondo Hincapie
The original Gran Fondo Hincapie in Greenville, South Carolina, has received stellar reviews and topped numerous charts.
One of George Hincapie's favorite training rides for the Tour de France, the Gran route will not disappoint with epic climbs including the infamous Skyuka Mountain KOM and switchbacks on Green River Cove. 80 miles, 8100ft elevation gain, 4 climbs and 4 rest stops.
Gran Fondo Hincapie Info
FAQ's
What do I need to bring?

Road bike, helmet, warm weather cycling clothes/prefered gear for multiple days, street clothes and comfortable walking shoes for exploring when off your bike, and an outfit or two for going out with the group to optional dinners (we always like an excuse to dress up!)

How do I get there?

Flying in? Greenville-Spartanburg International Airport (Uber & Lyft available from there)

Driving? Location upon registration!

I'm not familiar with the area -what should I expect?

We are all Greenville locals and are happy to be your resource for questions about the area and the cycling community -just shoot us an email with any questions!