Guided Rides
Let us show you around -you pick the time and place, we plan the route! Do you want to include lunch or a beautiful waterfall? What about a bachelor party pedal, to earn your drinks for the night? We have guides to guide you for max fun on road, gravel, or mtb trail. Will travel!
Guiding in 2022, Coach Andrew and Coach Ben are ready for every level of rider on whatever terrain you want to tackle. We know the roads and trails like the back of our hands, so take the stress out of finding your way and enjoy your day!
Coach Andrew
A current pro-cyclist and Greenville local, Coach Andrew is skilled at guiding cyclists through all terrain. Coach Andrew knows every road, trail, and "non-road" in the Upstate.
About Coach Andrew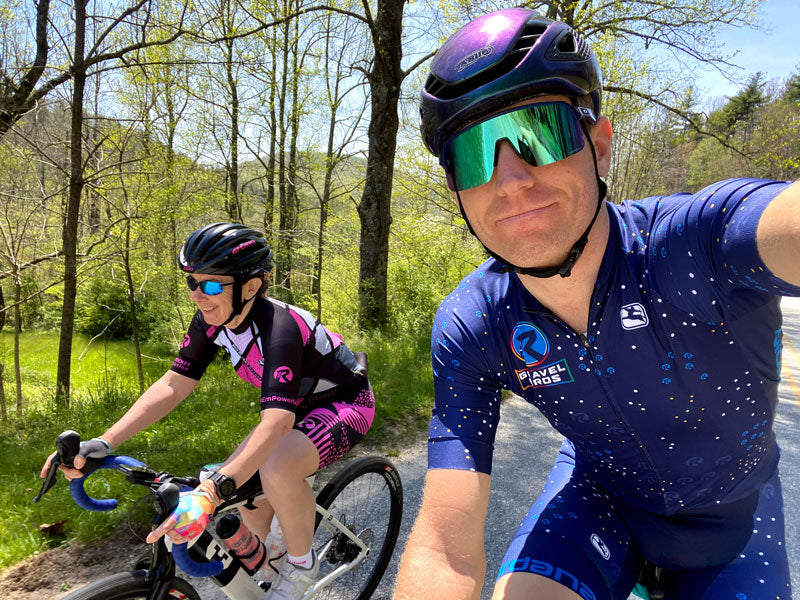 Coach Ben
As the co-founder of Rocket Revolution and retired pro-cyclist with multiple national champion titles, Coach Ben knows all of the best roads. If you want to ride a killer route that none of your friends know about, Coach Ben's your guy.
About Coach Ben
Guided Ride Pricing
1-3 hours: $150
4-5 hours: $250
6-8 hours: $350
9+ hours varies, contact us for details
Book a ride today!