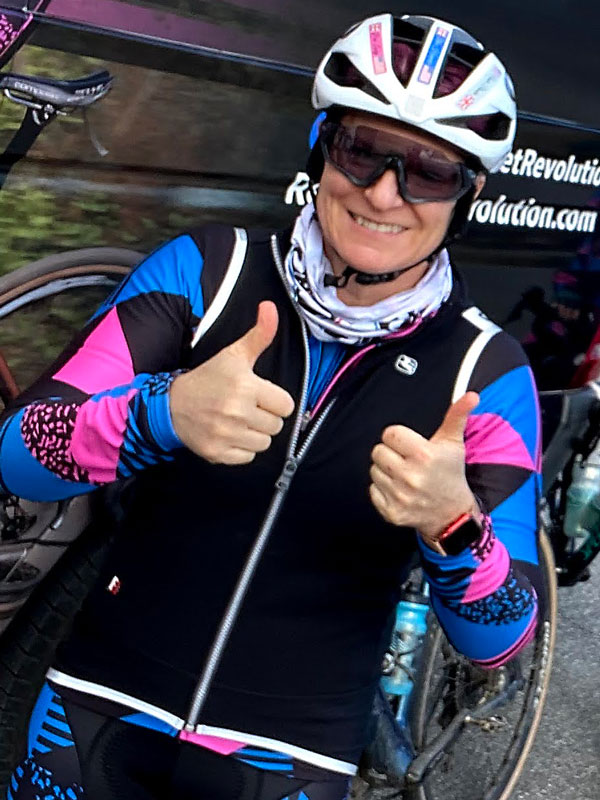 Coach Caroline
As a two time Half-Ironman, I am comfortable chasing a podium or taking on a challenge I have never done before! I coach all stages of wellness and / or athletic performance. I understand how tweaks in lifestyle and nutrition can affect all aspects of health and performance.
Coaching Certifications: PN Nutrition, USAT Triathlon Level 1
I completed Stacy Sims Menopause for Athletes course, and currently working on a Certification from GirlsGoneStrong for Women's Specialty Coaching.
I started working with Coach Rocket back in 2017, as a client and athlete learning to combat weight gain and manage autoimmune disease (Lupus). The experience was life-changing, and led to 50lbs weight loss, along with completing many events including cycling and triathlon. It began a journey of discovery – and the decision to give back to the community, become a Coach, and connect with many people's lives. I have been coaching with Rocket Revolution since the company's inception, and honored to be able to be a part of my clients' journeys and lives.
I am passionate about wellness, health, weight loss, lifestyle changes, stress management, performance coaching, triathlon, cycling, running, diversity and inclusivity.
Contact Coach Caroline!